Chance The Rapper Went Undercover As A Lyft Driver in Chicago (VIDEO)
If you're ever in Chicago, and order a Lyft, and your driver's name is "John," it could actually be Chance The Rapper!
Chance recently went undercover as a Lyft driver in his hometown, Chicago, where he drove around some passengers who also happened to be fans of his. The rapper picked up some unsuspecting people in need of a ride, disguised in sunglasses and a beanie as "John." And as he drove each of these passengers to their destinations, he talked to them about Chicago and helping the city's kids, music, and more.
The rapper's own charity, The New Chance Fund (with the help of SocialWorks) has actually teamed up with Lyft so that the app's customers can donate in-app by using the Round Up and Donate feature. With this feature, the change on the total fare will be rounded up and donated, with proceeds going support Chicago Public Schools, something that Chance is really passionate about and has been very vocal about.
So, what went down when Chance The Rapper went undercover as "John" the Lyft driver? Take a look at some highlights below.
One passenger recognized him right away.
He couldn't fool this fan.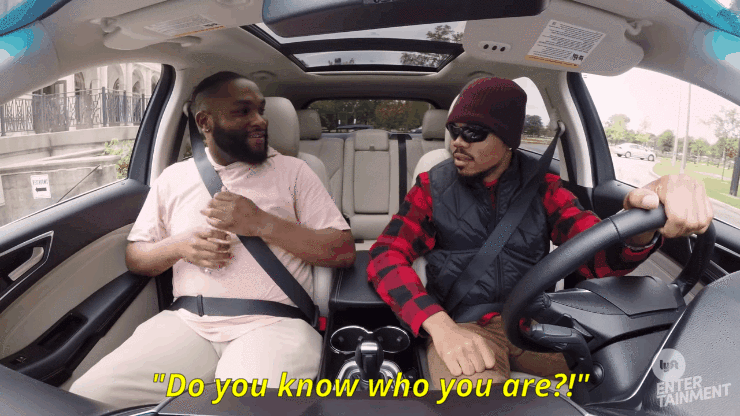 But, the others did not catch on at all.
Although, he did drop hints...
Wink Wink.
They talked about music...
They talked about love...
AW.
And in the end, he finally revealed his true identity.
*requests Lyft immediately*