Bella Hadid Thanks Her 'Baby' The Weeknd For Surprise Birthday Celebration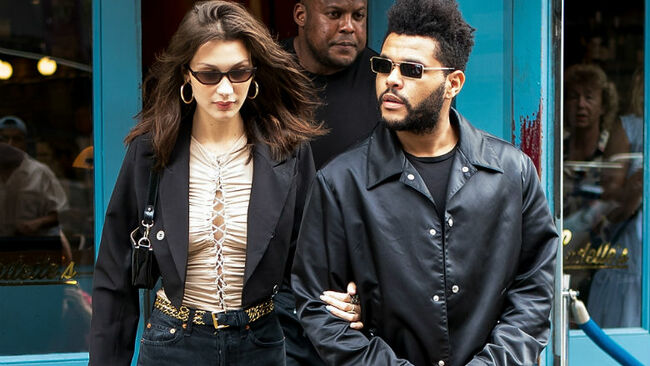 The Weeknd pulled all the strings to make sure that his girlfriend, Bella Hadid, had the most exceptional birthday celebration. Along with her family and friends, the R&B crooner helped orchestrate the big reveal and the model couldn't have been happier over this year's festivities.
On Tuesday morning (October 16), the 22-year-old model took to Instagram to send her thanks and share some personal snaps from the celebratory evening, which included appearances from her sister Gigi Hadid and bestie Kendall Jenner. "I know I'm a lil late but I'm still in shock thinking about my birthday this year. I've never felt so much love & happiness," she captioned the post. "Thank u to my baby, my beautiful family and friends for making this surprise so special. This was the best day ever( EVER) .. thank you to everyone for the birthday wishes. I feel so lucky, I can't believe it."
Meanwhile, on Abel's account, the singer shared 10 — count them — 10 shots from the archives of him and his leading lady. From a video of them at a bar to an intimate snap inside Tokyo's famous Team Lab Borderless exhibit, The Weeknd made sure to show off their long history together. Abel and Bella split back in November 2016 after dating for nearly a year and a half. However, the two sparked reconciliation rumors in April when they were spotted packing on the PDA at Coachella. Flash forward to May and the exes were spotted kissing once again while at an after party in Cannes, France. You guys, sometimes the romance simply never dies.