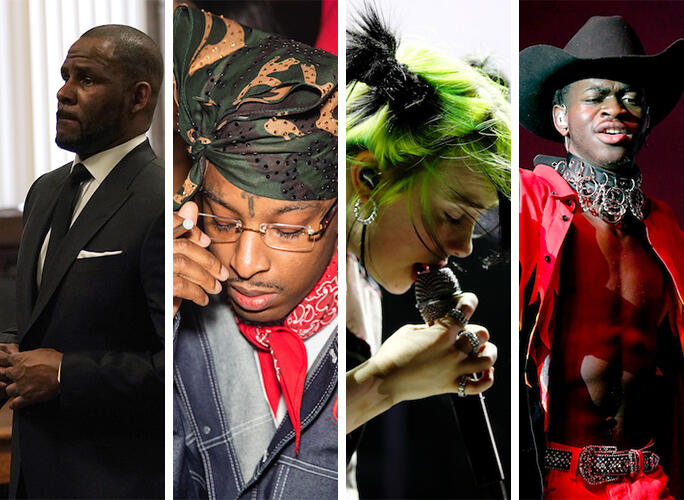 From juicy controversies, viral popularity and, thankfully, some positive success stories, 2019 was filled with plenty of non-stop search engine action on the music front. Cue Google's just-unveiled list of the most searched artists of the year. From all the uncovered R. Kelly dirt to the breakthrough achievements for Lizzo and Billie Eilish, there were plenty of stories to keep the news cycle spinning and we have a look at some of the most buzzworthy acts. Scroll below to see some of the musicians that rocked the last decade of the year!
1. R. Kelly
The documentary series Surviving R. Kelly revealed the abuse R. Kelly committed on young girls over the years. Pressure set in as more women came forward to tell their stories. His past and present has caught up with him as a number of his concerts were cancelled and he is under investigation.
2. 21 Savage
21 Savage was detained by Immigration and Customs Enforcement when it was revealed that he was a U.K. citizen who overstayed his visa. The artists received public support for his release which led other celebrities to raise awareness, sparking a hope for change for others in his position.
3. Billie Eilish
Billie dominated this year. From her top streamed album to her iconic fashion sensibilities, her career is only getting brighter. 
4. Lil Nas X
Lil Nas X went viral in 2019. With his hit song Old Town Road dominating the internet, the artist collaborated with Billy Ray Cyrus to make one of the coolest country trap songs ever.
5. A$AP Rocky
A$AP Rocky was arrested in Sweden after a jury found him guilty of assault. The rapper pleaded not guilty, garnering support from the public for his release, even by the likes of Donald Trump. After he was freed, he described the experience as "difficult and humbling". He was later found guilty and given a suspended sentence.
6. Mötley crüe
Mötley Crüe's Netflix biopic, The Dirt, brought their popularity to new heights. The soundtrack quickly became a number one album on iTunes. Despite deciding to never tour again, the success inspired the band to announce a tour with Def Leppard, Poison and Joan Jett. 
7. Lizzo
In 2017, Lizzo almost quit music. She felt demoralized by the industry, as if her music made no difference in the world. After a pep talk from her producer, she decided to keep pushing. In 2019 all of her hard work has paid off. The song that made her want to quit reached number one on the Billboard Hot 100. She's been an inspiration to all of us!
8. Gladys Knight
Gladys Knight was real busy this year! The legendary singer came in third place on the show The Masked Singer and she performed at the 2019 Super Bowl along with Maroon 5, Travis Scott, and Big Boi.
9. Tekashi 69
In 2019 Tekashi 6ix 9ine pled guilty to racketeering and firearms charges. He then cooperated with the federal government to testify against his former fellow gang members to avoid a 47 year sentence for a shorter one.
10. Joy Villa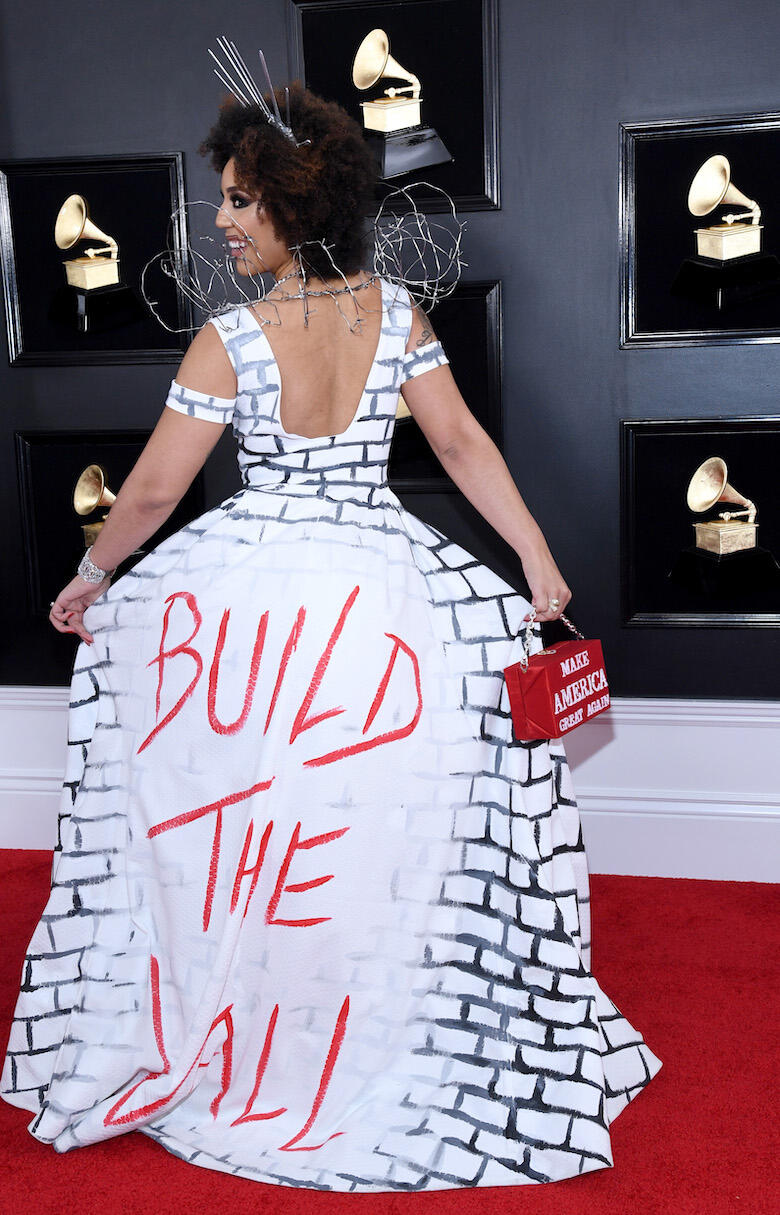 Joy Villa has continuously been a controversial presence on red carpets. Just this last year, she wore a political gown to the Grammys that literally screamed "build the wall" while she held a MAGA purse.